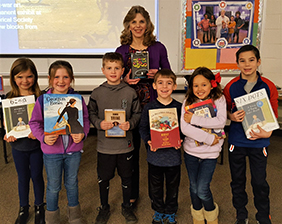 Speaking to Students and Adults
Jen enjoys visiting readers and writers of all ages. Are you interested in having Jen visit your school, college class, library, book group or conference?
Click HERE to read FAQs about Jen's presentations.
Teachers' Recommendations
Thank you for sharing your experiences as a writer, your books, and your time with my students. They got so much out of your visit—and so did I!
We had a fantastic experience … Your writing and easy-going demeanor were a perfect match for the program. I too can't stop smiling about what we all accomplished together. You will be hard to beat next year!
Celebrate Black History!
Click HERE to read BookPages review of recommended books.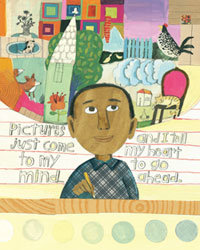 "Pictures Just Come to My Mind"
illustration by Melissa Sweet, 2012