NOVEMBER 2017
Happy autumn! It's finally feeling like long-sleeve weather here in Pennsylvania and I hope you are enjoying Fall wherever you are. Thanks for reading this issue of Flying Tidings. Here's what's ahead:
| | |
| --- | --- |
| | |
| | National Writing Project / NCTE in St. Louis, MO |
| | |
| | Philly is GREAT! |
| | |
| | Baseball—literary connections; books I love |
| | |
| | Contest |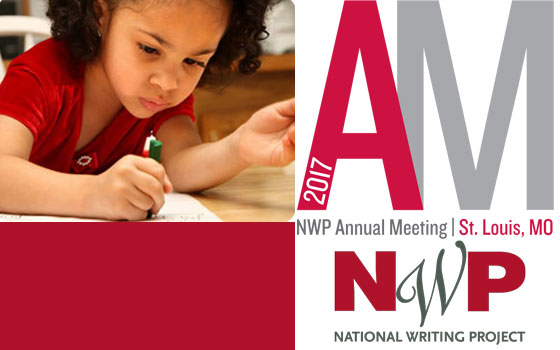 NWP, Yessiree!
As a proud member of the National Writing Project's Writers Council, I'm looking forward to greeting new friends—and seeing old ones, too—at the upcoming annual meeting in St. Louis, MO.  If you plan to go, I'll be hosting a table for educators at the annual luncheon where I hope to have a lively exchange about what's happening in classrooms across the country as it relates to writing and the teaching of writing. And there will be SWAG!

Although I've done author visits at sites around the country, I began my long relationship with the NWP many years ago on the campus of West Chester University here in PA, home of the Pennsylvania Writing and Literature Project. If you live/ work/ teach in or near the southeastern part of the state, check them out!

And here's a great resource for educators in ALL contexts: NWP radio program archives with a long list of FREE recordings that you can listen to wherever you are, whenever you want!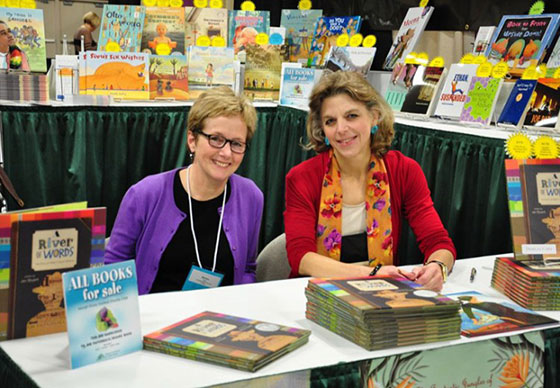 NCTE, 1, 2 3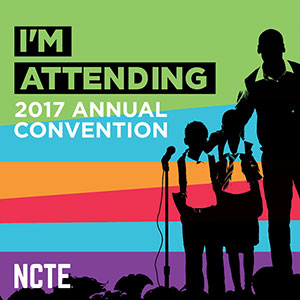 One national organization, that is the marvelous National Council of Teachers of English! "With more than 25,000 members …. a leading partner to, and professional home for, teachers of English and language arts at all levels."
Two, Melissa Sweet and Jen will be in the exhibit Hall on Friday, November 16th at 1:00 pm to sign books at the EBYR (Eerdmans Books for Young Readers) booth. Come see us before we run out of SWAG and books.
Three, cheers for my friend and master-illustrator-author Melissa Sweet, who is this year's recipient of the Orbis Pictus award for her enthralling biography of E.B. White: Some Writer! The awards presentation is at the NCTE conference. Check the program for time and location.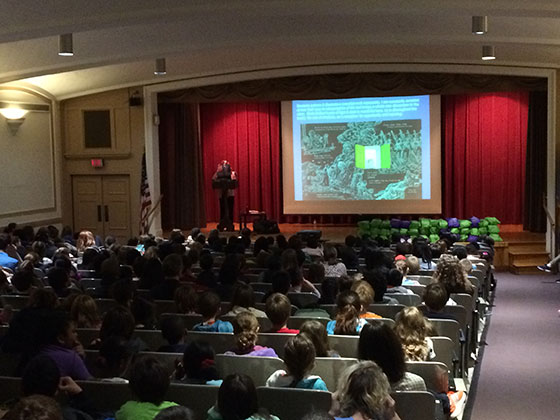 City of Brotherly Love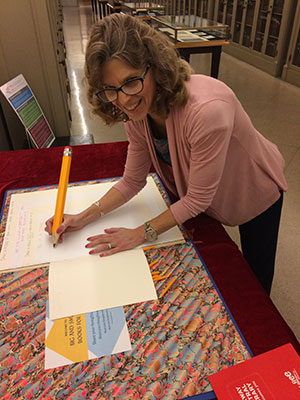 Patti Labelle, Daryl Hall, Ben Franklin, soft pretzels … so many great things (and people) come from Philadelphia! On October 25th, I had the great privilege to visit the wonderful Philadelphia Free Library where I shared my biographical picture books and historical novels with an auditorium full of 5th and 6th graders from Masterman School. They were a terrific audience and asked a lot of questions about my research and writing, especially as it pertained to the Lindbergh baby kidnapping and trial.
Afterwards, PFL's Chris Brown gave me a personal tour of the WONDERFUL exhibit: Big and Small—Books for All, where I made good use of a super-scale writing instrument.  It was a very memorable day. You can read my interview (re: books, writers & writing) with Chris here.
My calendar is filling up quickly, so if you'd like to schedule an author visit this school year, please email me here: jen@jenbryant.com. Include grade levels and preferred dates if you have them. 

And It's OUTTA Here!
Did you watch the MLB playoffs and the World Series? I sure did … and I'm always a little sad when baseball season is over. BUT—I can still enjoy the game by reading and sharing BOOKS about baseball. Here are just a few of my favorites for younger readers —what are yours?
| | |
| --- | --- |
| | |
| | We are the Ship, The Story of Negro League Baseball, by Kadir Nelson |
| | |
| | Henry Aaron's Dream, by Matt Tavares |
| | |
| | Just as Good: How Larry Doby Changed America's Game, by Chris Crowe |
| | |
| | Play Ball, Amelia Bedelia, by Peggy Parish |
| | |
| | Players in Pigtails, by Shana Corey |
| | |
| | She Loved Baseball: The Effa Manley Story, by Audrey Vernick |
| | |
| | The Peach Street Mudders series, by Matt Christopher |
| | |
| | The Toilet Paper Tigers, by Gordon Korman |

And while I'm sharing books I did NOT write … here are two more non-fiction titles, published in 2017, that I love and highly recommend:

Contest
My first picture book, Georgia's Bones (Eerdmans, 2005, illus. by Bethanne Andersen) began as a series of poems about Georgia O'Keeffe, which I shared with my friend and fellow poet Eileen Spinelli. In honor of friendship, mentorship, and Georgia O'Keeffe (whose birthdate is November 15) I'm giving away two signed copies of the hardcover book Georgia's Bones. Just email your name and mailing address to jen@jenbryant.com and put "November Contest" in the subject line. We'll pick two names from all of those entered by December 1, 2017.
Thanks for reading this issue of Flying Tidings!

Until next time, keep in touch: