FEBRUARY 2017
Welcome to the current issue of Flying Tidings!This month we have news to share, special days to celebrate, and yet another chance to win a signed book. Read on!
| | |
| --- | --- |
| | |
| | Six Dots is honored with a Schneider Family Book Award. |
| | |
| | More Recommended Reading |
| | |
| | February is Black History Month, Lincoln's Birthday, and Valentine's Day. |
| | |
| | Contest |
| | |
| | Conferences & Events |
| | |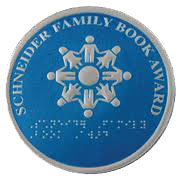 Big News from Atlanta!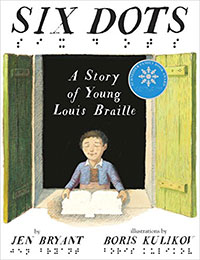 At the mid-winter conference of the American Library Association, Six Dots: A Story of Young Louis Braille, illustrated by Boris Kulikov, was honored with the Schneider Family Book Award for young children. We are thrilled and delighted to have our book distinguished in this way!!

Boris and I look forward to celebrating with the Schneider Family Award Committee members and our team at Random House Children's Books at the annual conference in June. The award assures that many more thousands of young readers across the U.S. will learn about this courageous child inventor—and have a deeper appreciation for braille they find in their schools, libraries, hotels, banks, and restaurants.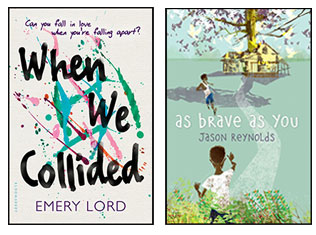 as brave as you, by Jason Reynolds (Atheneum Books for Young Readers, an imprint of Simon & Schuster) won the Schneider Family Award for best Middle School title.

When We Collided, by Emery Lord and published by Bloomsbury Children's Books won for the Teen category.

Congratulations to ALL of the of the ALA Youth Media Award winners! The full list is here.

If you'd like to watch the entire awards presentation, ALA has archived the video here.
Recommended by Jen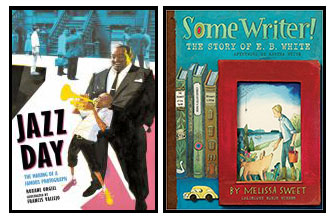 There are many great books published each year and I want to add a few titles that I personally recommend, in addition to those mentioned on the ALA lists above:

Picture books:

Jazz Day, by Roxane Orgill, illus. by Francis Vallejo

Before Morning, by Joyce Sidman, illus. by Beth Krommes

Coyote Moon, by Maria Gianferrari, illus. by Bagram Ibatoulline

Whoosh!, by Chris Barton,  illus. by Don Tate

Longer books/ novels:

Some Writer! by Melissa Sweet

Pax, by Sara Pennypacker

Ghost, by Jason Reynolds

Snow White, by Matt Phelan
Pippin and Lincoln
Horace Pippin (at right) painted several paintings inspired by the life of Abe Lincoln. This month, as we celebrate both Lincoln's Birthday and Black History, it's fun to see where these two intersect. . . .

Click here to view Pippin's "Abraham Lincoln and His Father Building Their Cabin on Pigeon Creek."

Click here to view Pippin's "Abe Lincoln, The Good Samaritan"

Click Here to view "Abe Lincoln, The Great Emancipator" (click on image to enlarge)

Click here to view "Abe Lincoln's First Book"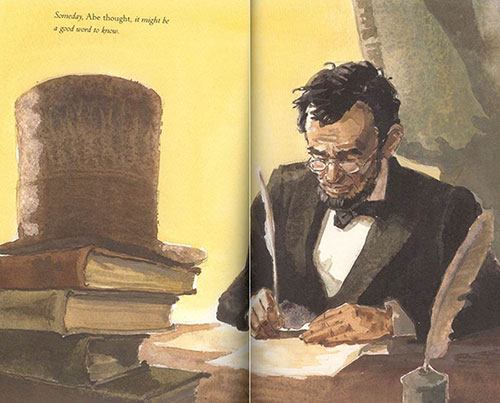 President Abraham Lincoln signing the Emancipation Proclamation,
an illustration from my picture book biography Abe's Fish, illustrated by Amy June Bates
Cupid Day Contest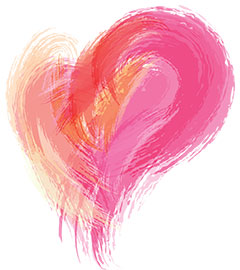 In celebration of the feast of St. Valentine, if you send me one of the following via email,
I will enter you in this month's contest to win a signed copy of any Jen Bryant book you choose:
1) the quote you love best by Abraham Lincoln;
OR
2) the quote you love best by Horace Pippin. (I know, that's more intellectual than romantic, but work with me here … ) 
Conferences & Events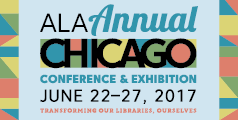 Boris Kulikov and I are looking forward to seeing many of you in Chicago at ALA. Until then, you can see where I'm appearing/speaking/signing on my website's Events page.
Thanks for reading this issue of Flying Tidings!
Until next time, keep in touch: