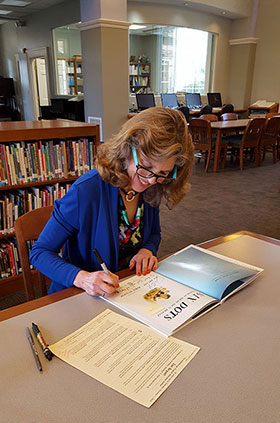 Sign up here to receive Jen's occasional e-newsletter, Flying Tidings.
Follow Jen's Facebook Fan Page!
To check author's availability, to schedule appearances at conferences, schools, libraries and other venues, or to inquire about programs and fees, please contact Jen directly by using the form below.
Although she will do her best to answer you as soon as possible, she is often working against a writing deadline and might not be checking email every day.